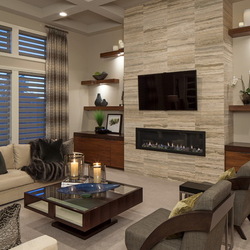 We can create a home theater to deliver vivid surround sound that brings movies, sports, video games and music to life in your family room.

OR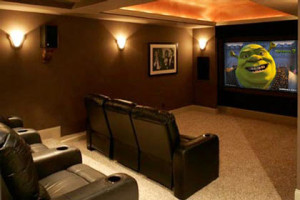 Create an elaborate Home Theater room in your home. With effect light and theater seating.
You will have terrific sound to go along with the awesome picture quality of the TVs of today. Giving you a movie going experience right at home. Whether you want to watch a quiet family movie or shake the house with an action packed film we have the system for you. We will create a clean look with no wires, or unsightly cable boxes, gaming stations or amplifiers to look at.
The Vanishing Series 70-RT delivers surprisingly full-bodied full-range performance. T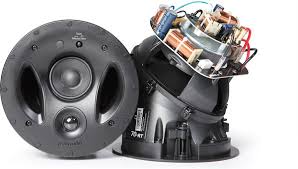 he unique 3-way driver array means you get full-size speaker performance in a speaker the size of a small inset lighting fixture.
Extra deep well design with a Cassini oval woofer mounted above and behind the main driver & tweeter array, for broad coverage and dynamic full-range audio performance.
Vanishing® Series built-in speakers feature our exclusive wafer-thin Sheer-Grille™, a magnetically-secured grille that protrudes only 7mm from its surroundings. Sheer-Grilles have nearly transparent, ultra-small perfs, and are acoustically inert, for dynamic, unimpeded sound and more uniform coverage, even in larger rooms.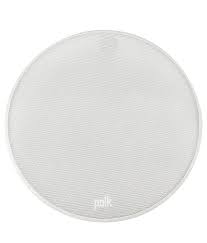 Dual band-pass bass ports are highly efficient in small enclosures, and smoothly funnels the angled woofer's low frequencies down around the driver array, eliminating "chuffing," so your small, practically invisible in-ceiling speakers achieve superior full-range blending and broad coverage with surprisingly deep bass.
Got a favorite pair of speakers you'd love to use for streaming? The CONNECT:AMP is for you.
With a CONNECT:AMP, you can stream all the music you love directly through any pair of speakers, no amp or receiver needed. It's ideal for bringing streaming to wired in-wall or in-ceiling speaker systems. It also works great for computer speakers, bookshelf speakers or any other speakers which aren't connected to a receiver. You can even hook up permanently installed patio or poolside speakers to your CONNECT:AMP, then kick back for some non-stop outdoor listening.
Multizone or distributed home entertainment is a new way to enjoy your favorite music, news, and sports anywhere in your home. It used to be that your entertainment was limited to a family room or a bedroom with components piled high and big speakers on the floor. Besides all the clutter, the problem was that once you left the room, you also left your entertainment behind
The solution is simple: a s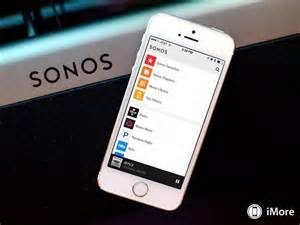 ingle, centralized system that gives you the freedom to enjoy your entertainment wherever you want it. Imagine dad in the den listening to jazz, mom cooking up hot and spicy sounds in the kitchen, while the kids are upstairs rocking out. With the SONOS system it is simple to use and you can see what you want to play from your smartphone or tablet and stream  what music in which room.
We have everything you need to create a system that's custom-tailored for the way you live and entertain.