PASS clients want more from their security system. They want the ability to automate their homes, keeping them apprised of goings-on at the home when they're away, such as garage and door access, movement within the home, or keeping track of the daily activities of their families—including adults, kids, and pets. They also like the ability to see into their home using cameras, and being able to check and control lighting, heating and air conditioning use, and energy consumption so by installing a control system that can coordinate all of the systems in your home to talk to each other which adjusts the security, access control, cooling, heating, lighting, and surveillance automatically you can have comfort, convenience, and safety at any time from anywhere.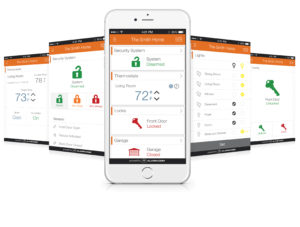 Home automation and control systems are growing astronomically as the technology becomes more affordable, which makes taking care of the your  home and loved ones less of a burden, allowing you to do more and enjoy your lives more richly.
More and more, residential and small business customers are disconnecting from their old-style landline or POTS telephone service. The reason is simple: Customers have found that paying for landline phone service is an added expense that offers little in the way of benefits, especially as their own personal cell phones are handling most of the voice and communications traffic just fine. According to the trade group US Telecom 2013 report, more than 100 million landline phones have been disconnected, and nearly two in five Americans use only wireless phones in their home.
Pass systems communicate via the cellular network which is the most reliable form of communication available today, allowing you complete control of your system via your smart phone or tablet. We do not use the internet to communicate like other systems. So when the internet is not working or the power is out and your modem is not working you are assured that you have total control of your system.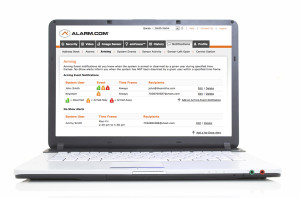 Your PASS system can send you Text messages and or emails based
on how you sent up your system notifications for Alarm, Power outages.
Power restore, System disarmed and many more.
Our family of home control systems are designed to meet virtually all size, sophistication, and pricing requirements.
Our systems our user friendly allowing you one touch control of security, temperature, lighting, audio, and other home control functions.